Sale of new properties increases in Marbella and Estepona while the second-hand market decreases
The real estate market is performing better on new than on second-hand .
This is evidenced by the statistical data of the Ministry of Development, which reflect, according to the figures available to date – the first nine months of 2019 -, a lower decline in the province of Malaga of new programs compared to that of the occasion.
Data accumulated for the first three quarters of last year indicates a 12% drop in the sale of second-hand goods in the province. The decline is less marked with 7.2% in the new.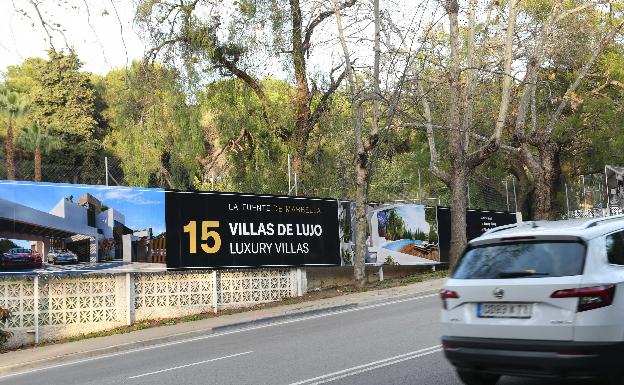 In this context, three municipalities are experiencing very significant increases, and are at the western end of the Costa del Sol.
The most notable increase is in Marbella, with an increase in the number of operations of 80% if we take into account the cumulation of the first three quarters of last year compared to the same period of the previous year. During this period, Marbella went from 134 operations to 240. 10.6% of new home purchase and sale transactions in the aforementioned period of 2019 in the province of Malaga were signed in Marbella.
The second-largest increase in the buying and selling of new homes was in Manilva, which racked up a 37% increase between January and September from 179 sales to 245 . In Estepona, the increase is also notable, of 25%, going from 201 to 245 operations.
Likewise, in the capital of Malaga there is also growth, although it does not reach 2% in the operations carried out compared to the first nine months of 2018.
The growth recorded in the westernmost part of the Costa del Sol is more remarkable if compared not only to a cumulative provincial decline
During this period, 2,246 new housing operations were closed, but also in other municipalities along the coast of the province such as Benalmádena, with an accumulated drop of 68%.
In Mijas, the cumulative drop is 2.5%, although this municipality experienced an explosive growth of 193% in the third quarter of last year.
The data from Marbella and Estepona regarding the sale of new homes do not compensate for a cooling situation in the real estate market, especially if we take into account that of 100 homes sold in the first of these municipalities, only 11% are new, a percentage that in Estepona amounts to 14 percent. The provincial average incidence of new housing on the overall real estate market is 9%.