The city council of Estepona promotes the construction of a bridge between Cancelada and Bel-Air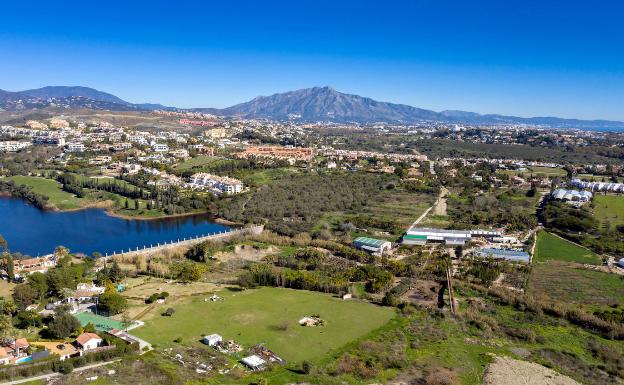 The city council of Estepona will build a bridge over the Taraje stream , north of Cancelada, which will connect this sector to the residential area of Bel Air.
The Councilor for Development, Infrastructure and Tourism, Ana Velasco, explained that the City Council has been working for years to unblock this project which will be fundamental to facilitate the transit of vehicles between these two areas.
In this sense, the mayor pointed out that the new bridge will allow to communicate all the urbanizations of the area without having to access the highway.
Velasco has indicated that the works will cost 1,895,396 euros plus VAT and will be financed by the promoter responsible for the development of the northern sector of Cancelada. The work will begin in February, once the promoter has concluded with the processing of the works award and the signing of the contract with the winning company.
The works include the construction of a bridge over the Taraje stream 120 meters long, 16.5 meters wide and 8.5 meters high. It will have two lanes for two-way traffic and also a pedestrian walkway.
The works also include the road needed to connect with existing streets in the area. The bridge will connect to Republica Dominicana Street in Cancelada and Briján Road in Bel-Air.
This new infrastructure will be a very important improvement for vehicle transit in this sector. Once the bridge is complete, drivers won't have to exit the freeway and take a wide detour to access adjacent areas that have been isolated for years on the north side .
Velasco underlined the need for these works "because they help to enhance a territory with a high population density ". In this regard, the municipal official indicated that he is currently proceeding with the construction of several housing projects in the area.